Helping students recognize their potential through the nationally competitive scholarship process
The OURS National Scholarships Office facilitates the institutional endorsement process for nationally competitive scholarships and fellowships. We provide advising and support to UC Berkeley students pursuing these opportunities and other select programs.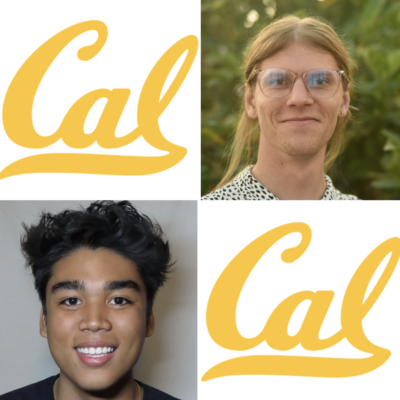 Aug 23 2023
Juniors Drexler Madamba ('25, History/Public Policy) and Jon Sullivan ('25, Sociology) have been selected as Cal's first recipients of the Voyager Scholarship. This honor - ...
OURS National Scholarships
2410 Dwinelle Hall, MC: 2940
University of California
Berkeley, CA 94720-2940
Enter Dwinelle from the north side of the building facing the Valley Life Sciences building and the Moffitt Library. When you enter the building here, you will be on Level "B" of Dwinelle. Turn left as you enter, then turn right. The office is on the right side of the hallway.