National Scholarship Recipients
Garrett Oman (History, '23) is a junior who hopes to use knowledge from his historical studies and experience in public service to bring Project Peacemeal to fruition. His studies are currently concentrated on the history of colonial North America. Oman is also a cadet enrolled in the UC Berkeley Army ROTC program. He will attend Cadet Summer Training at Fort Knox this summer with the aim of commissioning as an officer in the Spring of 2023.
Read More about Garrett Oman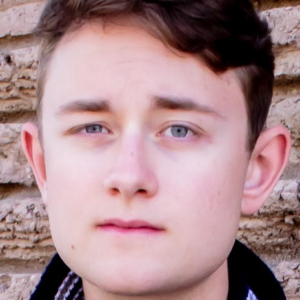 Adil Raniwala (Political Science, '22) is a Muslim American student dedicated to grassroots organizing and assisting his local community. He will use his knowledge of the Muslim student experience and project management gained from the Muslim Student Association West organization to run Project Peacemeal. Adil hopes to attend law school and pursue a career in intellectual property law.
Read More about Adil Raniwala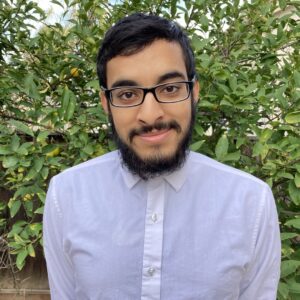 Pedro Rodriguez (Sociology, '23) grew up in Delano, California, a grape-growing region in the Central Valley. The son of agricultural laborers, he has also worked in the fields since the age of seven. These personal experiences are the source of his academic and public service interest in the areas of workers' rights, immigration documentation, and environmental health and safety.
Read More about Pedro Rodriguez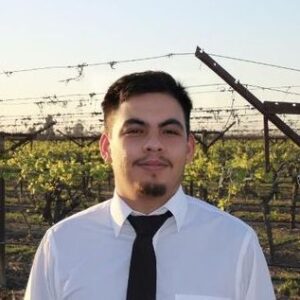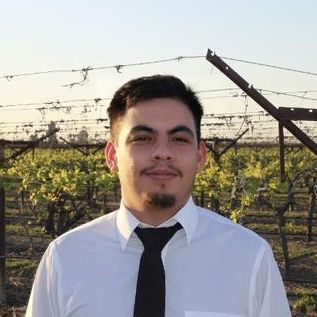 Robson Swift is a second-year political science major at UC Berkeley. He has a passion for politics, social justice and education justice, and equity. At Cal, Robson works for the Daily Californian and is a member of an education advocacy group on campus. Robson has spent much of his free time as a community organizer for multiple causes in Richmond, California, organizing campaigns in his local school district (West Contra Costa Unified School District [WCCUSD]). Through these endeavors, Robson has strived to increase student voices and participation in school district […]
Read More about Robson Swift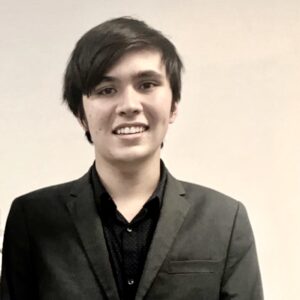 Anthony Neil Tan is a budding bioengineer and a maker education advocate. As a second-year Bioengineering undergraduate at UC Berkeley, he's pursuing his passion for agricultural technologies through NASA's Growing Beyond Earth contest and exploring his interest in alternative protein through interning at New Age Meats. In his free time, he leads Maker Hub Club, a nonprofit program focused on supporting communities of student makers in secondary schools across the U.S. Maker Hub Club is the program Anthony wishes he had in high school. In May 2019, the program received […]
Read More about Anthony Neil Tan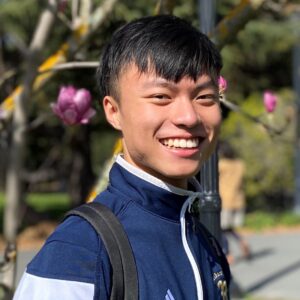 Mira Cheng is a junior majoring in Molecular and Cell Biology. Mira's Strauss scholarship project, Friends of All Ages, is an after-school arts program dedicated to fostering safe, creative, and genuine relationship building between generations. The program will emphasize intergenerational dialogue, mutual respect, and creative storytelling through a variety of multimedia activities. The goal is to create a welcoming space where all generations can grow, learn, and share collectively. Mira is a Find intern with UCSF Benioff Children's Hospital International Clinic, a Patient Support Corps Intern and Marketing Director at […]
Read More about Mira Cheng
Miyako Iwata is a junior majoring in political science at U.C Berkeley. Miyako is ardent about getting students excited about voting. Her Strauss scholarship project, the Pac-12 Voting Challenge uses the healthy rivalries between colleges to get young people civically and politically engaged. As Miyako states, my end goal is one and the same: to make our democracy better. Miyako is a Newman Civic Fellow, a Lead Vote Everywhere Ambassador, and a Voter Registration Manager for the ASUC. She is also a Cal Alumni Leadership Scholarship recipient.
Read More about Miyako Iwata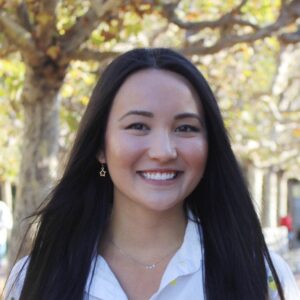 Anika Kumar, from San Jose, CA, is a senior studying Molecular and Cell Biology with a concentration in Biochemistry Public Health. Anika created a nonprofit organization that aimed to bridge the gap between young citizens and senior citizens. The 'Forget Me Not' organization is designed to reduce instances and feelings of social isolation, loneliness, and depression among older adults. Forget Me Not partners teenage high school volunteers with isolated older adults in their communities in weekly social companionship phone calls.
Read More about Anika Kumar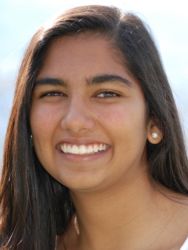 Van Sam 2018-2019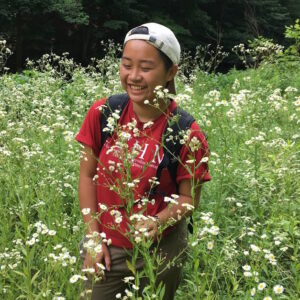 Ahaana Singh is a junior majoring inPublic Health. Her proposed project, the Refugee Health Literacy Initiative, will focus on assessing and implementing adequate resources for refugee populations. This initiative will be supported by Pedi-Ed, the non-profit founded by Ahaana. The goal is to use educational resources to improve health literacy and empower refugees to engage in their own healthcare and well-being. In addition to her involvement with her Strauss project, Ahaana has served as a health advocate, and serves as Executive Director of Women and Youth Supporting Each Other (WYSE) […]
Read More about Ahaana Singh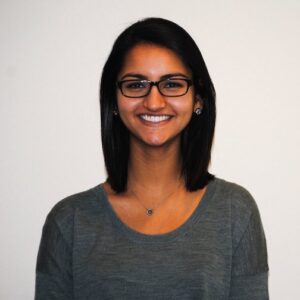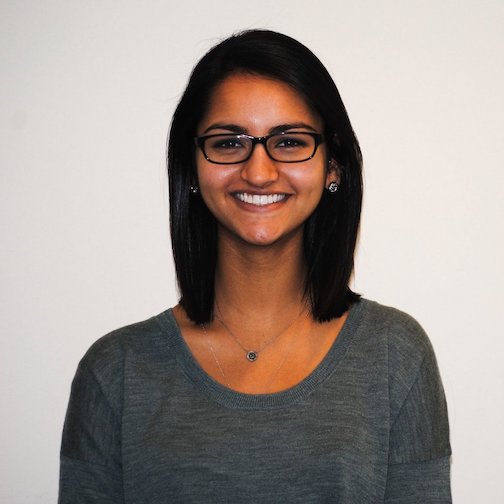 Cecelia transferred to UC Berkeley in 2016 as a major in linguistics. She taught English in Turkey and the U.S. and has a passion for teaching that has developed into her public service project, Chords for Progression. The project aims to fuse math with musicianship for high school students. Cecelia will initiate Chords for Progression at Castlemont High School in Oakland, California.
Read More about Cecelia Dimino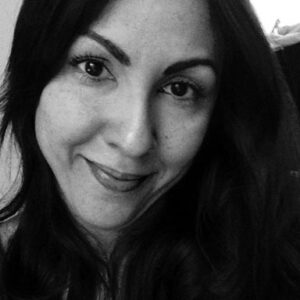 Matthew Chang is a junior majoring in political science. He has been deeply involved with the ASUC since transferring to U.C. Berkeley from university of Nevada, Reno. He has volunteered with the ASUC Legal Clinic and has been nominated to the ASUC Judicial Council as a justice that deals with arbitration cases within the student government. Matthews Strauss projects organizes student volunteers to assist undocumented students apply for DACA status and those seeking to immigrate to the United States. After graduating from Berkeley, Matthew hopes to attend law school.
Read More about Matthew Chang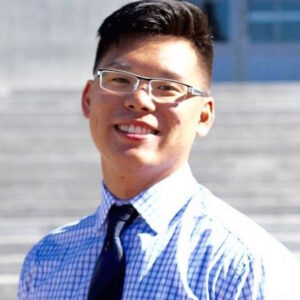 Mistyne Hall is a junior majoring in Native American Studies at U.C. Berkeley. She successfully made the often arduous transition as a re-entry, transfer student from College of the Desert, in Palm Desert, CA, to one the most academically challenging institutions in the country. Additionally, Mistyne has not only already become deeply involved on campus, but has also ascended to a position of leadership on campus from nearly day one. Seeing a need, she founded the Prosilient Natives of Diverse Nations to support Native American students on campus. She is […]
Read More about Mistyne Hall
Ashley Miller is a senior at UC Berkeley majoring in Interdisciplinary Studies with a focus on Global Education Reform Policy. She is interested in pursuing a future with domestic and international education issues, believing in early childhood advocacy in the education system to relieve the cradle to prison pipeline and to alleviate poverty. Notably, through her involvement as a Break Leader with the Alternative Breaks program in their New Orleans trip to the Gulf Coast in 2014, Ashley demonstrated a strong background in social justice work in developing a cooperative […]
Read More about Ashley Miller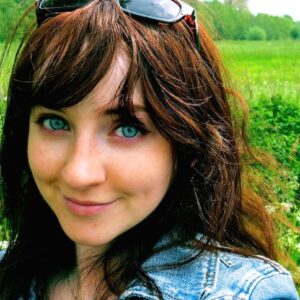 Rebecca Peters graduated in May 2014 as a University Medalist with a B.Sc in Society and Environment, and a B.A in International Development/Global Poverty. Rebecca was awarded the Marshall Scholarship in 2014 to obtain her MSc at the University of Manchester, and will be completing her second year at the London School of Economics. In 2013, Rebecca received the Morris K. Udall Scholarship, the Harry S. Truman Scholarship, and the Donald A. Strauss Scholarship for her commitment to the human right of access to clean water. In addition to her […]
Read More about Rebecca Peters
Caitlin Francoisse 2012-2013
Jacquelyn Hoffman 2011-2012
Priscilla Ankrah 2010-2011
Emma Shaw Crane 2008-2009
Brittany Murlas 2008-2009
Daniel Zoughbie 2005-2006
Nathaniel Singer 2003-2004
Christopher Martinez 1998-1999
Jeffrey Ben El-Bdour 1997-1998